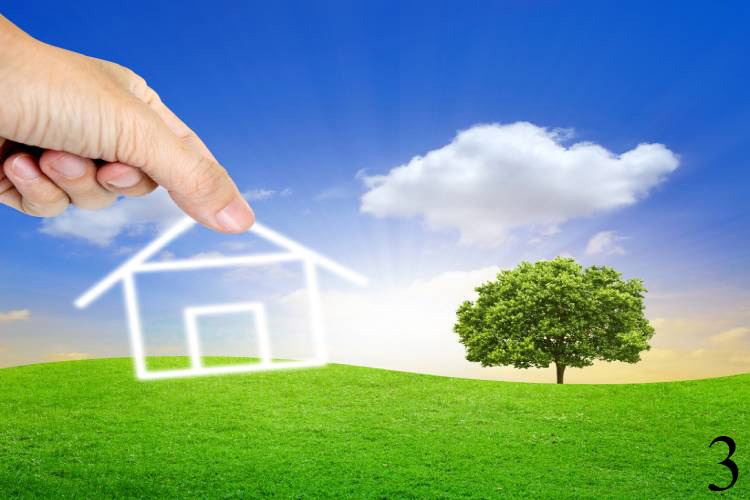 First Home Builders® makes home ownership easy by building on your land or lot. If you haven't yet purchased land, we can simplify that process too and help you find the right location to build your new home. We can also assist with financing for both the home and lot/land. Contact us for details.
First Home Builders® is becoming the largest single-family affordable homebuilder in Livingston County, Michigan, and it's easy to see why, from our custom stick built affordable homes to our innovating 100% down LAND/HOME Packages.
Own Land/Lot
If you own or have already purchased your land, a First Home Builders professional will come visit the land with you for a site consultation visit to help determine the best home style and design to build on your land. We have the experience and training necessary to help you choose the right home placement and location on your land.
Site/Land Considerations – We'll Help You
Evaluate well and septic locations (if applicable)
Make decisions on the foundation types and what is best suited for your land's topography and soil conditions.
Discuss and examine road access/driveway permitting and other permits required for your area.
Research what utilities are available at the property.
Consider if the property is located in a flood zone? If the property is in a designated flood zone area, flood insurance will be required on the property which adds additional insurance costs and considerations.
Home style or designs that best match your land. If you are interested in a walk-out ranch for example, does your land/site have the correct sloping to accommodate this design style? Or, will a basement (no walk-out) be best based on a no-slope site.
Select a Home Site; Searching for a Lot/Land
First Home Builders has property and vacant land inventory. If we do not have land in your preferred location, there is no reason to worry, as we operate and own a Real Estate Brokerage Firm, VH Real Estate. We will help you find a quality, buildable piece of property in your preferred location and in your price range.
Are you interested in a particular lot or site you'd like to build on and are considering purchasing? First Home Builders can visit the lot/site with you and discuss your dreams for the property. We'll make recommendations to help you make this important decision. Fill out our quick, Site Visit Request Form now.
Buying the Vacant Land/Lot Process – Financing
Typically, upon qualification and approval for your mortgage and upon signing the building contract with First Home Builders, we will purchase the land for you, build your home, and you will close on the permanent mortgage once we obtain final inspection or the Certificate of Occupancy. We will structure your financing to include no payments during construction; thus, there is no need to move twice. Our average build time is only 8-12 weeks to move-in!