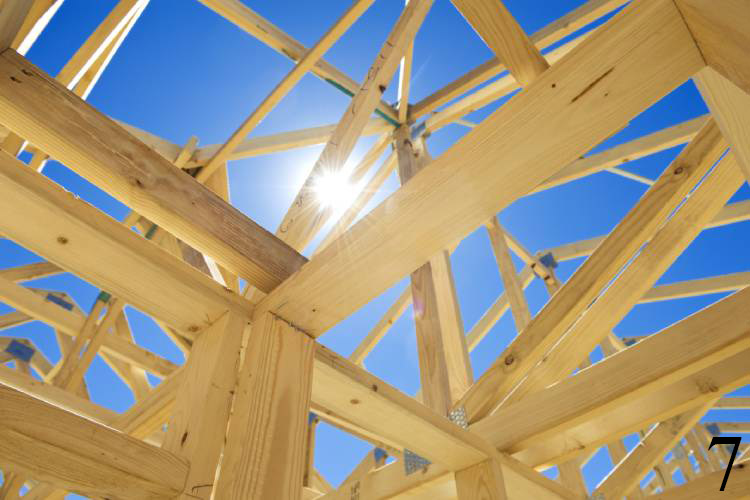 Let the Home Building begin!
Once all the previous steps are complete, First Home Builders will start the building permit process based on the local township or county requirements. Once the necessary permit(s) are obtained, the construction process will typically take 60-180 days (construction times will vary per location and time of year). If you selected a home from our pre-built inventory or "Move-in Ready" homes, move in could be as quick as 30 days! Again, building and construction times may vary so please discuss this option with our sales staff.
Your Vision Becoming Real
The vision of your new home is becoming a reality. After choosing a model, a homesite, and customizing your new home's features, construction begins.
Steps of construction:
Closing & Permitting
Pulling Permits & Scheduling Construction
Government Inspection for the Certificate of Occupancy
Orientation
For any questions regarding the construction of your home, please feel free to contact our First Home Builder's Homeowner Services Call Center Department. We will be happy to answer any questions you may have about our building process or materials.
Be Proud
This project will not be an ordinary home, fixer-upper, single or double wide trailer home, or a modular/manufactured home. Be proud to own a NEW HOME that is a highly rated energy efficient, superior quality stick-custom built HOME, on your very own piece of land!
Make it Your Own
You'll have endless possibilities with your brand-new home and land. Plant a garden, install your child's playset, plant trees and flowers, roast marshmallows in your fire pit, and install a fence for the dog! You have Authority, your family is in charge! Say goodbye to RENT or fixer-uppers!