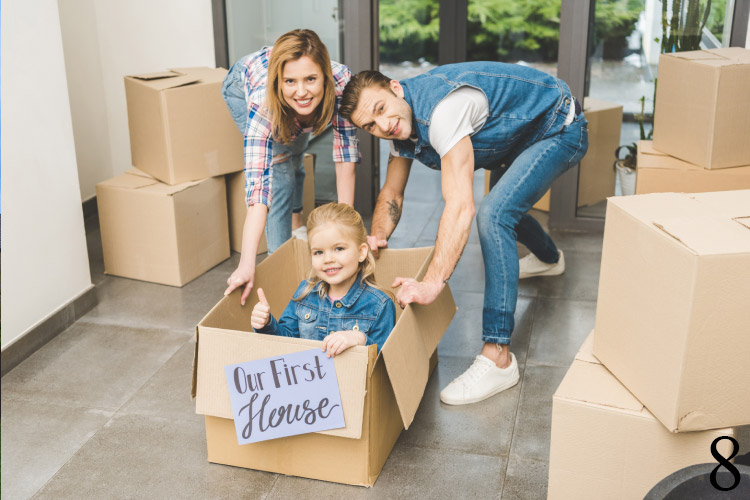 Inspect & Move-in Your New Home!
The final details and final touches have come together, and First Home Builders will proudly present you – your new home!
Yes, you better start packing!
The Orientation
The First Home Builder's Closing Department will contact you when your home is ready for final inspections to set up a walk-through of your home. Our Specialists will show you how to operate the appliances and the housing support systems. You will inspect the home for completeness. Any final walk-through items will be completed as soon as possible.
Final Closing – The Finish!
After your new home is complete and your mortgage financing is ready, you will be scheduled for your Final Closing. At this time, you will sign documents required by our lender. You will also receive your home warranty information and YOUR KEYS!
Move-In Your New Home – Congratulations!